For this project, the starting point is a watercolor. At first, the artistic work is transformed with a technical approach of hatching. The orientation of the hatching but also the direction of welding and the shape of the loop given to each section of wire influence the image produced as well as the play of light. Different tests are produced in order to find the best result.
The final choice retained is the one that makes the original design appear in magical evidence. The effects of the gold threads during movement or simply under the reflections of sunlight make it a jewel.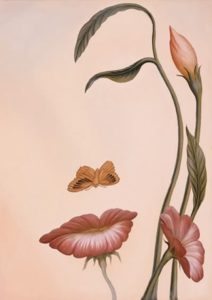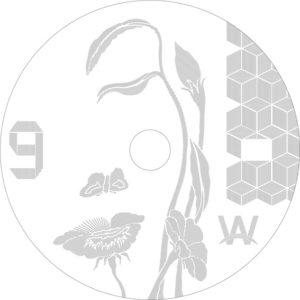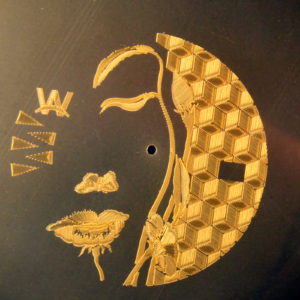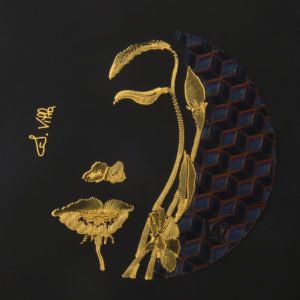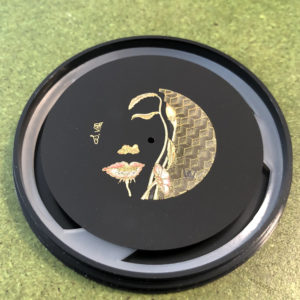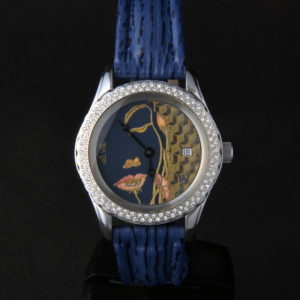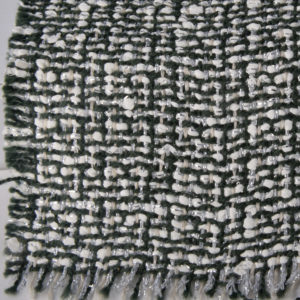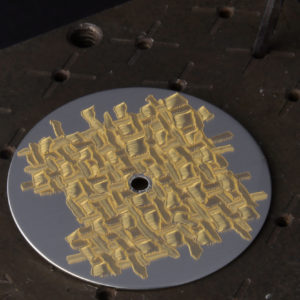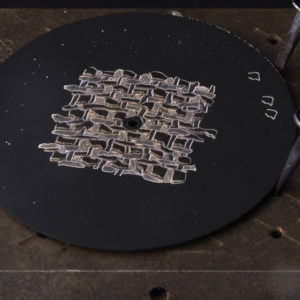 It is not necessary to have a drawing, a painting, a graphic file at the origin of a project. We can also interpret a texture!
From a simple sample of fabric, we create a dial that perfectly renders the structure of the textile in welded gold threads.
Our gold threads can be colored and go well with miniature painting, diamonds, 3D printing, relief patterns, marquetry, enamel… creativity is limitless!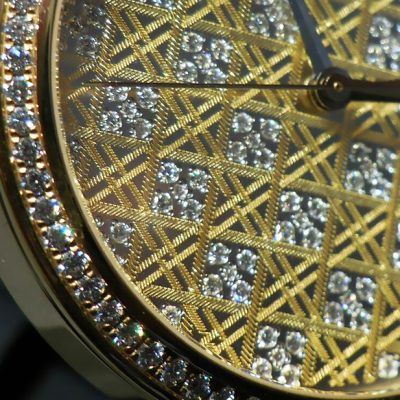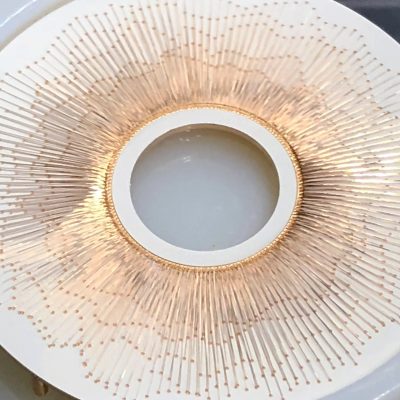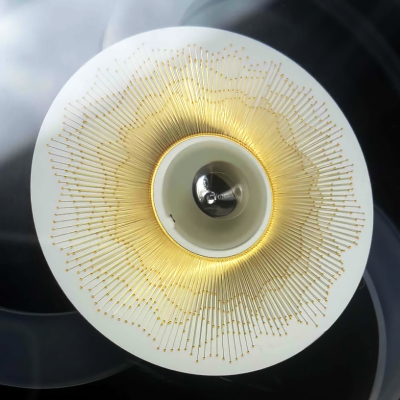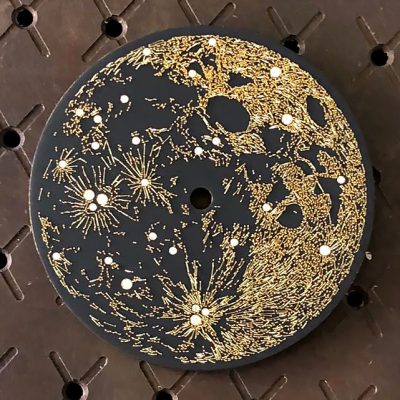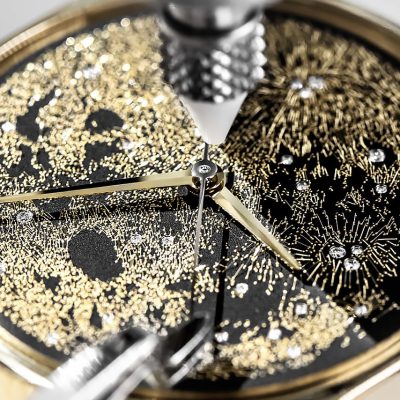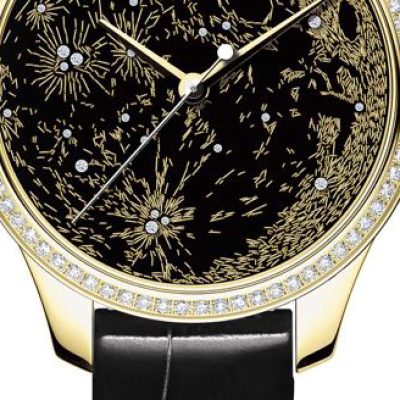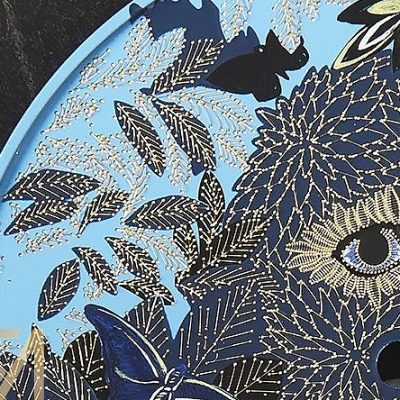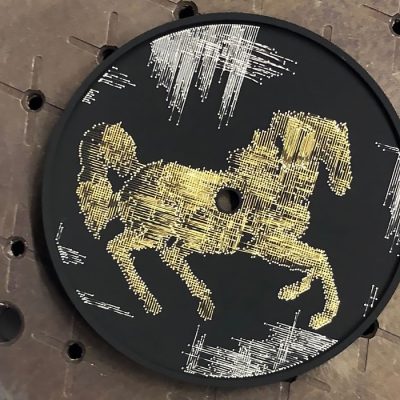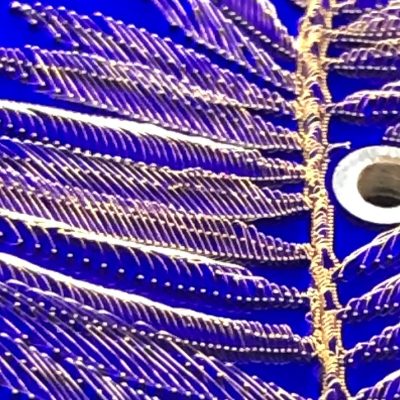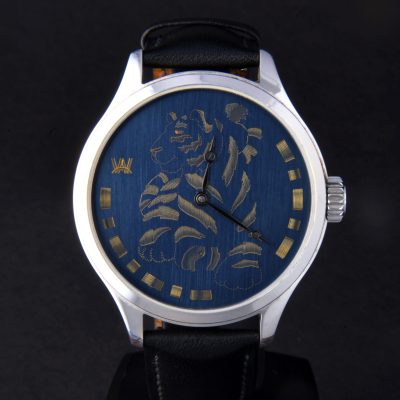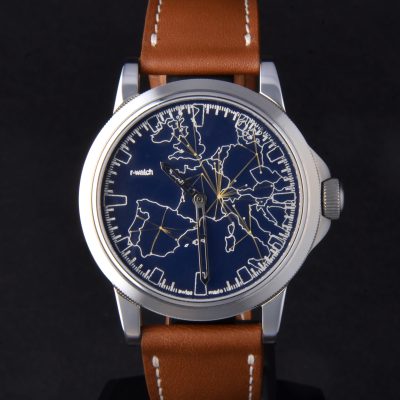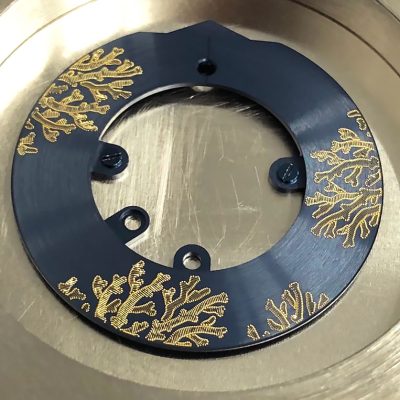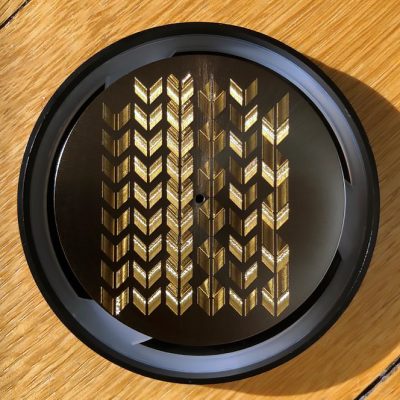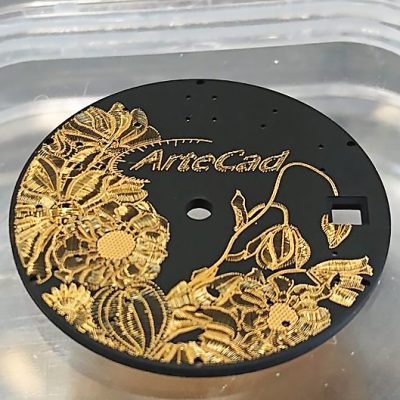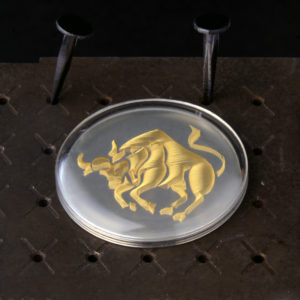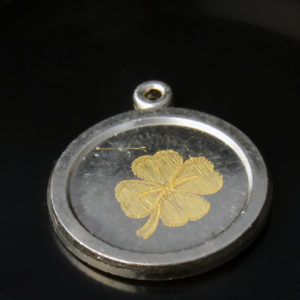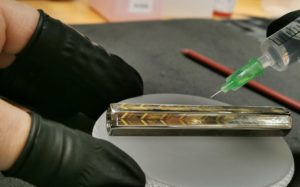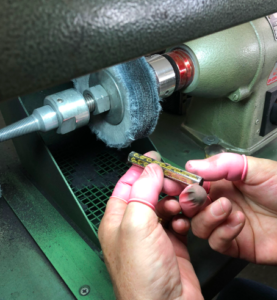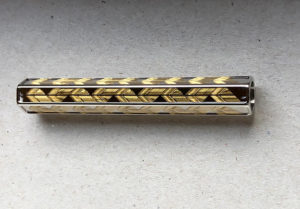 The possibilities are almost endless and of course it's not just watch faces that we can decorate... The hands of a watch, the arms of a pair of glasses, a fountain pen, a souvenir object, a pendant and so many other ideas and perspectives that we can develop for and with you!