Before her title of EPF physicist, Sylvie Villa was part of the first batch of graduates in micro-electronics from the evening engineering school in Lausanne. The integrated circuit she designed for her diploma work was at the time manufactured by EM Microelectronic Marin, the leading integrated circuit manufacturing company in Switzerland, a subsidiary of the Swatch Group since 1985.
Sylvie installed and operated a Mentor CAD/CAM system within the evening engineering school, for the design, simulation and manufacture of integrated circuits. She trained industry engineers in these tools and provided the hotline.
Subsequently, Sylvie devoted a long part of her career to teaching and integrating women into technical fields. She was responsible for the Engineering and Architecture domain at the HES-SO and director of the Equality program at the HEIG-VD. Very involved in the impact of humans, she has also always made her students aware of their future responsibility in the face of the "destiny" of the technical machines developed (obsolescence, embodied energy and life cycle, etc.). It is therefore a great pleasure for her to lead by example by diverting the primary use of these industrial machines and extending their production life.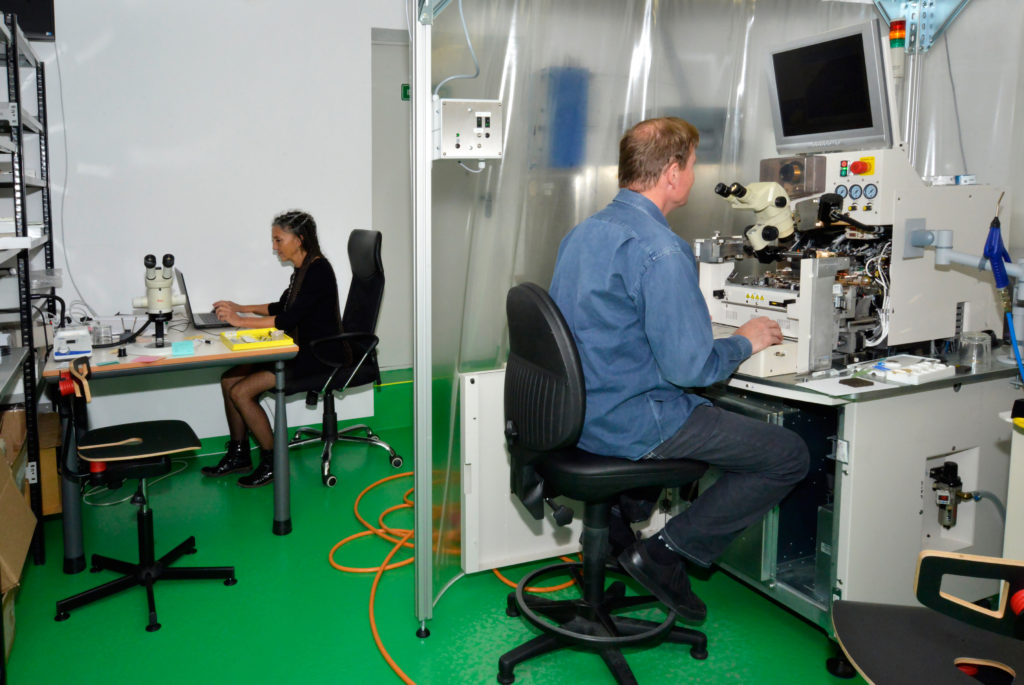 As for him, Mark Miehlbradt is a microtechnician engineer graduated from EPFL. He has had a long career in the Swiss watchmaking sector, and it was in 2013, while working for the Yverdon branch of the Heraeus group, that he met a Canadian partner company, Microbonds. This company specialized in insulating very fine conductive wires using a special chemical coating. It is from this company that Sylvie and Mark will get the machines that will launch their project. And it is only natural that Mark provides Wire Art with his extensive knowledge of the watchmaking world and his extensive personal network. At the same time, he works for a Japanese company that produces synthetic sapphires and for which Mark is developing the Swiss market.